We are pleased to invite you to the Thirteenth International School on Mind, Brain and Education (ISMBE) "Migrants and Refugees in the 21st Century: Children in and out of schools", to be held at the Ettore Majorana Centre for Scientific Culture, in Erice (Sicily) Italy, October 15 – 21, 2018.
As you can see at the following website, the ISMBE has a long history of bringing together researchers from disparate fields to catalyze research relating cognitive science and neuroscience to education: www.mbe-erice.org
Global migratory flows involve diverse populations from heterogeneous socio-cultural, racial, and religious backgrounds. Since the dawn of the millennium the world is witnessing a rapid rise in the numbers of a plurality of migrants— voluntary & involuntary, internal & international, authorized & unauthorized, environmental refugees and victims of human trafficking. Today the lives over a billion people are shaped by migration—they are either international, internal migrants, or family members left behind. All of these flows have intensified under the ascendancy of climate change, rachitic and collapsing states, war and terror, and growing global inequality.
At a time when approximately 20 human beings are forcefully displaced every minute http://www.unhcr.org/en-us/figures-at-a-glance.html, catastrophic migrations pose new international risks to millions of migrants and challenge the institutions of sending, transit, and receiving nations alike. While immigration is normative, it has taken a dystopic turn.
Worldwide, civil and ethnic wars, structural violence, unchecked climate change, environmental cataclysms, and poverty are behind the largest displacement of people since World War II.  Today there are over 65 million forcefully displaced and 22.5 million formal refugees of whom half are children and youth. We are convening a week-long Course involving leading scientists, social scientists, humanists, religious leaders, policy makers, philanthropists, practitioners, and NGOs, on the education of migrant and refugee children and youth.
We expect to have twenty-six participants in our course. Both senior and junior researchers from several countries of America, Europe, and Asia-Pacific are being invited to join this academic experience. We will invite each participant to give a 30- minute talk. We shall endeavor to cultivate and disseminate high quality data and conceptual work, relevant policy interventions, and best practices as a way to shape new practices and inform change.
The Course will comprise four sessions:
(1) Mass Migrations: The New 21st Century Map;
(2) Frames of Children and Youth on the Move;
(3) The Work of Education in the Transition of Immigrant and Refugee Children and Youth;
(4) Immigrant and Refugee Youth in the Margin of Society.  
We hope to enjoy generous time for debates and friendly exchanges in the beautiful environment of old Erice (https://en.wikipedia.org/wiki/Erice), and also have planned excursions to the ancient Greek ruins of Selinunte and Segesta.
If you accept, kindly let us know at your earliest convenience. Speakers pay their air trip to Palermo and the Centre takes care of the transportation to and from Palermo Airport and is in charge of your whole stay, lodging, meals and visits. We are sure you will enjoy this meeting, and we will be so pleased to have you at Erice this coming October.
In advance, we thank you very much for your consideration.
Sincerely yours,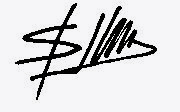 Marcelo M. Suárez-Orozco
The UCLA Wasserman Dean Director of the Course on Migrants and Refugees in the 21st Century: Children in and out of schools.

Antonio M. Battro
Director of the International School on Mind, Brain and Education of the Ettore Majorana Foundation and Centre for Scientific Culture, Erice, Italy. Via Guarnotta 26; 91016 Erice, Sicily, Italy, www.ccsem.infn.it Tel: + 39 092 386 9133 abattro@rosss.org