HOME

Twelfth International Summer School on Mind, Brain and Education
2017 September 1–7
Neuroscience of poverty
Director of the School: Antonio M. Battro
Director of the Course: Sebastián J. Lipina
Codirectors of the Course: Eric Pakulak, María Soledad Segretin
Management Assistance of the Course: Matías Lopez-Rosenfeld
Program Officer of the School: Lula Majdalani

Antonio Battro
Pontifical Academy of Sciences, Vatican
---
MD (University of Buenos Aires). PhD (Psychology, Université de Paris). Former activities: Member of the Centre International d' Epistémologie Génétique, Geneva (Jean Piaget); Directeur Associé École Pratique des Hautes Études, Laboratoire de Psychologie Expérimentale et Comparée. Paris; Visiting Professor, Graduate School of Education, Harvard; Chief Education Officer, OLPC, One Laptop Per Child, President International Mind,Brain and Education Society, IMBES (2009). Current activities: Member of the Pontifical Academy of Sciences; Member of the National Academy of Education (Argentina); and Director of the International School on Mind Brain and Education, Ettore Majorana Foundation and Centre for Scientific Culture, Erice, Italy.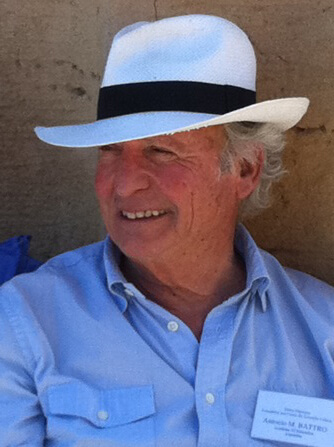 Literature to share
• Battro, A.M. (2014). The art of fencing and painting with a half brain. In M.L. Kornhaber and E. Winner (Eds.) Mind, work, and life a festschrift on the occasion of Howard Gardner´s 70th birthday. Cambridge, MA: The Offices of Howard Gardner, pp. 74-83.
• Denham, P.J., & Battro, A.M. (2012). Education of the deaf and hard of hearing in the digital era. Mind, Brain & Education, 6, 51-53.
• Battro, A.M. (2015). A digital educational environment in poor populations. Proceedings of the Working Group Bread and Brain, Poverty and Education. Vatican City: Libreria Editrice Vaticana.